PRODUCT REVIEWS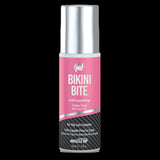 "This product saved me! No lip or nip slips happened during my showcase performance. Be confident on stage with Bikini Bite."
"I'm in love. Don't tell my other pole shorts, but this pair is my favorite. So soft and comfy and very flattering. I want to wear them all day."
"Love! Love! Love! So grateful for this resource. It has already been a game changer for me to learn the how and why as a newbie to pole and aerial.